Women with large breasts frequently endure symptoms that can be improved with a breast reduction surgery. Allentown cosmetic surgeon, Dr. Edward Guarino, performs this surgery, which alleviates symptoms caused by heavy breasts such as back pain and skin infections. Breast reduction surgery reshapes the breasts to a smaller size by using liposuction to remove tissue and fat. During surgery, the breasts are then lifted to a natural placement on the chest wall. Women with heavier breasts often find it difficult to exercise and many feel self-conscious in certain clothing because their breasts take center stage. This surgery allows them to feel confident with smaller, shapelier breasts.
Breast Reduction Reviews
"I had a breast augmentation. It was a wonderful experience and am very happy with the results."
- Anonymous /
RateMDs /
Oct 17, 2013
"I just cant say enough about dr g and his staff. I went to see him for 7 years and had 3 consultations before I was comfortable with having my breast augmentation. after going for my pre-admissions testing, my blood levels were a little elevated and dr g knew something was wrong. he refused to perform the surgery until he knew what it was and im so glad he did. he referred me to a hematologist . after 2 months of testing, they found I had a blood disorder that I was unaware of. the doctors finally diagnosed me and knew what to do in order for me to still have my surgery. dr g took his time and extra care with me .he also gave me his professional opinion on what would look better on me, and he was 100% right! I am so pleased with my results! my recovery time was easier than I thought it would be, and im a little mad I didn't do it earlier in my life. his staff is wonderful and extremely pleasant. they went above and beyond what any doctors office has ever done for me, and im so thankful! I highly recommend dr guarino and will definitely return for any future changes !"
- J.M. /
Yelp /
Sep 11, 2013
"I thought about having breast implants for years and finally made the decision to go for it. Dr. Guarino is the best! I love my new look and wish I would have done this a long time ago. They are exactly what I wanted and they look so natural. My sister was an operating room nurse and had worked with Dr. Guarino. She recommended him and so glad she did. He knows his stuff and will do the best work for you! Donna from Bethlehem, PA"
- D.L. /
Yelp /
Aug 02, 2015
"After having 3 babies and nursing them all. I lost a lot of volume in my breast and decided that I wanted to have a breast augmentation. Dr.Guarino is definitely a master in his field of surgery. He made me feel comfortable right away and answered all of my questions/concerns. He was honest with what he thought would be best for my body and has proven that with my results! They are exactly what I wanted and look natural! He has a wonderful bedside manner and truly cares about his patients. I am so thankful for having Dr. Guarino as my plastic surgeon and can not say good enough things about him. I would never go anywhere else and would highly recommend him to my family and friends!!!"
- A.J. /
Yelp /
Aug 12, 2015
"41 Years Old 3 Kids Had Tummy Tuck Now Having Breast Lift and Saline Implants - Allentown, PA - Hello everyone! I have always wanted breast implants but always put that to the side. My husband and I talked about it over a year ago. He gave me the option to have a tummy tuck or breast implants last February of 2013. I choose tummy tuck! I love my tummy tuck and I love my doctor!! I went for a consultation with Dr. Guarino on March 3rd. We went over my options and the outcome was he wouldn't suggest breast implants without a breast lift. We had a feeling I needed the lift but I was hoping otherwise. I was concerned that having a lift I would loose my feeling of my nipples. Dr. Guarino said there is a chance but not a high chance of that because they don't cut any nerves. We ended up signing the papers and getting a surgery date of March 24th at the end of our consultation. We agreed upon using High profile Natrelle saline implants. I am currently a size 36B. Would like to be a size 36D. We are gonna get 430cc in each breast at this time. He said during the operation he will fill the implants to the max. I brought home all the paperwork that tells me what to do and not do.I'm not gonna tell everyone about this operation this time around until afterwards. I have told two of my friends only because they had implants done. I like to be able to talk to them about my chooses and concerns. This is why I love real self for all the great info and suggestions. I'm so excited!!"
- L. /
RealSelf /
Mar 04, 2014
Previous
Next
During breast reduction surgery, surgeon skill is important. In addition to minimizing scarring, there will be a focus on maintaining a healthy blood supply to the nipple areola complex. This is essential because once the nipple and areola are repositioned, blood vessels will work to reestablish blood flow in order to prevent discoloration of the nipple and loss of feeling. Excess breast tissue is generally removed through a liposuction method and loose skin will also be surgically removed.
An "anchor" incision is one of the most commonly used techniques during this surgery. During this approach, an incision is made around the areola, which extends down to follow the natural curve and crease of the breast. It is also referred to as a vertical "T". Once the breast is resized and reshaped, the nipple and areola will be repositioned and then the lift will be performed so the breast sits higher on the chest. The incisions will generally include absorbable stitches on the inside of the breast. There are variations to this incision pattern that can be used depending on breast size and aesthetic goals.
A breast reduction is performed under general anesthesia at an accredited surgical facility as an outpatient procedure. It typically takes about 2-4 hours to complete. During surgery, a training tube may be placed to control bleeding and swelling. For the first several weeks, patients will be directed to wear a surgical bra or compression garment. Most patients are able to return to work within 1-2 weeks, and may begin exercising by 4-6 weeks. The visible results of a breast reduction will be immediate. However, it may take 6 months or longer for nipple sensitivity to return.
Because larger breasts sometimes create physical problems for women, insurance may cover a portion of breast reduction surgery. Insurance coverage does vary, thus patients should confirm with their provider as to what will or will not be covered. After the initial consultation, our office will be able to submit an official surgery recommendation letter to the insurance company to assist in gaining coverage. Our billing and insurance coordinator will work with each patient on this. The average cost for a breast reduction procedure with a lift averages between $5,000-$10,000.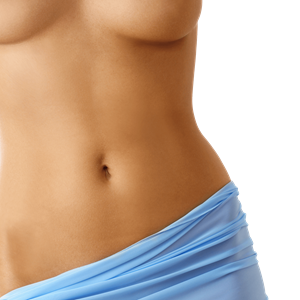 Plan Your Procedure
Average Cost

$7,000

-

$8,500

Recovery Time

2 Weeks

Average Procedure Time

3 Hours

Post-op Follow-up

Varies

Procedure Recovery Location

In-Patient
Contact Us
The results following breast reduction surgery should remain the same as long as a significant amount of weight gain does not occur. The natural aging process and gravity will, over time, change the laxity of a woman's breast, but the size should remain steady if there is not a pregnancy or weight gain that follows.
One of the drawbacks to having excessively large breasts is an enlarged areola (the slightly darker area surrounding the nipple). Thankfully, breast reduction surgery corrects this. Since the incision occurs around the areola, it is a relatively simple technique to trim away the desired amount of areola and reshape it into a smaller size so it looks proportional with the new breast size and shape.
This varies depending on the patient's aesthetic and physical goals. After breast reduction surgery, it is common to go down a complete cup size, if not two.
Related Procedures