Events such as pregnancy, weight loss and aging can cause breasts to lose their shape. Dr. Guarino provides breast lift surgery to women in Allentown, PA in order to reshape breasts that have become shapeless and saggy. During this procedure, excess skin is removed, and the surrounding tissue is pulled tight in order to support the new breast shape. This results in a more youthful and lifted appearance. This procedure is recommended for healthy women who can maintain a stable weight. A breast lift can provide dramatic results, improving a woman's self-image for years following surgery.
Breast Lift Reviews
"41 Years Old 3 Kids Had Tummy Tuck Now Having Breast Lift and Saline Implants - Allentown, PA - Hello everyone! I have always wanted breast implants but always put that to the side. My husband and I talked about it over a year ago. He gave me the option to have a tummy tuck or breast implants last February of 2013. I choose tummy tuck! I love my tummy tuck and I love my doctor!! I went for a consultation with Dr. Guarino on March 3rd. We went over my options and the outcome was he wouldn't suggest breast implants without a breast lift. We had a feeling I needed the lift but I was hoping otherwise. I was concerned that having a lift I would loose my feeling of my nipples. Dr. Guarino said there is a chance but not a high chance of that because they don't cut any nerves. We ended up signing the papers and getting a surgery date of March 24th at the end of our consultation. We agreed upon using High profile Natrelle saline implants. I am currently a size 36B. Would like to be a size 36D. We are gonna get 430cc in each breast at this time. He said during the operation he will fill the implants to the max. I brought home all the paperwork that tells me what to do and not do.I'm not gonna tell everyone about this operation this time around until afterwards. I have told two of my friends only because they had implants done. I like to be able to talk to them about my chooses and concerns. This is why I love real self for all the great info and suggestions. I'm so excited!!"
- L. /
RealSelf /
Mar 04, 2014
"4 Kids Needed a Mommy Makeover. Allentown, PA - Dr guarino is possibly the best doctor I have ever known. He makes you feel so comfortable his work is impeccable. if I get any more procedures done it will definitely be from Dr guarino."
- C. /
RealSelf /
Apr 09, 2015
"36 Yr Old, mother of 3, Full Tummy Tuck with Liposuction and Muscle Repair - Allentown, PA - I first saw Dr. Guarino in 2007 for a breast lift, I was very happy with my experience and so when I decided to have breast augmentation in May 2015 I decided to use Dr. Guarino again. At that time I also consulted about liposuction on my abdomen and flanks. Dr. Guarino advised that with the amount of loose skin I had that lipo wouldn't give me the results I desired and in fact would probably leave me more dissatisfied with my stomach bc it would be wrinkly. At that time he said he thought I looked great the way I was and didn't think I needed to do anything to my stomach so I opted to just do the breast aug. I was very impressed with his honesty, he could have done the lipo and taken my money but that is not his style. Fast forward to summer and I was very self conscious about my mid section every time I wore a bathing suit. I decided that was the last summer I was going to feel bad about myself so I decided to go for the TT. Dr. Guarino and his staff have been so supportive throughout all my procedures and have never once pushed me to do any procedure. I had more than enough skin to do a full TT and muscle repair with lipo and I am so happy I did. I would highly recommend him to my family and friends and in fact already have. He has done a breast aug on my good friend and will be doing some work on my mom in the near future. That's how much I trust Dr. Guarino and his staff."
- V. /
RealSelf /
Nov 16, 2015
"Breast Lift. Allentown, PA - I am very happy. I had waited for this a long time. I wish I could have done It sooner. It has really improved my quality of life. I could never find a bra that fit me, I was always uncomfortable. Now I can just wear undershirts. I was so nervous but the office staff were very kind to me, which is how I was able to finally go through with this procedure."
- B. /
RealSelf /
Mar 19, 2016
"Dannielle TheHappyPatient - I wish I could give Dr. Guarino and his staff 10 stars. Dr. Guarino changed my life. I'm a 44 year old female. I've had 2 kids and breastfed both for a year each. So my breasts were pretty deflated (Big B-Small C cup). 20 years ago, I went to a doctor that gave me breast implants that were entirely too big (3 cup sizes bigger). I carried them around for 2 decades terrified to go back and have to endure another surgery to fix it. Over the years, the weight pulled them down over my rib cage and upper abdomen. It caused me to have extremely low self esteem and zero confidence. 3 years ago I got breast cancer and had to get a lumpectomy which left my breast uneven, scarred and disfigured. I became very depressed. I felt more like a monster than a woman. I met with Dr. Guarino and his staff. Every appointment I had with him, He took time to talk to me, discussed honest options with me and what he felt would work best for me, He didn't try to upsell me with things I didn't need, he listened to me intently, and looked at me when he talked to me. Doctors like this are rare these days. His staff is exceptionally friendly and Dr. Guarino's bedside manner, professionalism, skill and eye for perfection were so on point. The girls in the office are very supportive, helpful, efficient and knowledgeable. Each of them treated me with respect and compassion. The day of surgery I was a nervous wreck, but Dr. Guarino made sure that my entire experience was flawless and comfortable. I am 6 weeks post op now and the results of my surgery (removal of implants and complete breast lift without implants) have undoubtedly exceeded all my expectations. The bruising was minimal and faded quick, the incisions are paper thin and some are barely noticeable now. The shape and fullness of them make me look and feel like a 21 year old young woman again. I am a brand new person. My confidence is sky high and for the first time in my adult life I am having a blast trying on clothes I never thought I could wear. I don't feel like a monster anymore. I feel like a beautiful woman now thanks to Dr. Guarino."
- Anonymous /
Vitals /
Apr 20, 2018
Previous
Next
The type of incision used during a breast lift procedure will vary depending on the degree of lift and whether implants will be placed during the surgery. If implants are a part of the procedure, whether silicone or saline, they are placed under the pectoralis muscle. This method provides additional support and helps to keep the breasts in a higher position for a longer period of time. In situations where a larger implant is desired, a supportive tissue matrix may be used as a sling to hold the implants in place.
The degree of lift will determine how many incisions are needed. Once the incisions are made, excess skin and tissue are removed and the nipple and areola are repositioned for a natural placement. The sutures during this procedure are placed deep in the breast wall to secure and hold the breast up firmly. There are several incision placements to consider:
Around the curvature of the areola (the tissue immediately surrounding the nipple)
Vertically on the bottom of the areola, down to the crease under the breast
Horizontally beneath the breast following the natural crease
Breast lift surgery is performed under general anesthesia and is considered an outpatient procedure. Operative time in most cases is between 1-2 hours. Recovery following a breast lift will vary depending on whether it was a stand-alone surgery or if it occurred in conjunction with another body contouring procedure. Most patients are able to resume their normal work schedules within a few days. Exercise will be a gradual process. Most women are able to resume their normal routines within 6-8 weeks. This includes running and weight training.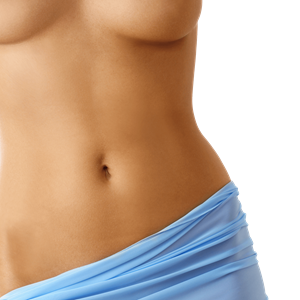 Plan Your Procedure
Average Cost

$6,500

-

$7,100

Recovery Time

2 Weeks

Average Procedure Time

3 Hours

Post-op Follow-up

Varies

Procedure Recovery Location

Out-Patient
Contact Us
Breast augmentation surgery with implants will help with size, but it will not help women if their breasts sag or droop downward past a certain point. Some doctors may use implants to help with sagging. With this approach, the immediate results may look better, but the additional weight causes the breasts to sag further. Some women find a breast lift is the only procedure they need to obtain the fullness they desire and determine implants aren't necessary. During the consultation, we will discuss whether a breast lift, breast augmentation, or a combination of both will attain the best results.
During a breast lift procedure, the nipple and areola will be placed in a location on the breast that is natural and proportionate. The goal during this surgery is to reduce the size of the areola (the area surrounding the nipple) so it looks balanced with the new breast size and shape.
There is no way to avoid making the necessary incisions to complete a breast lift procedure. Therefore, some scarring will result from this procedure. Every effort is made during surgery to minimize scarring. Most women feel that the physical results following a breast lift procedure are worth the scars left behind. During the consultation, we will provide detailed post-operative scar care instructions.
Breast reduction surgery may also be combined with a breast lift to help a patient achieve the size and shape she desires. The breast reduction surgery procedure is very similar to a lift, but with the added step of removing more breast tissue in conjunction with excess skin. More information on this procedure can be found on the breast reduction page.
Related Procedures