Rhinoplasty is one of the most common cosmetic surgery procedures in the United States. Allentown plastic surgeon, Dr. Edward Guarino, offers this procedure to patients who wish to enhance the appearance of their nose. This surgery corrects a nose that is considered too large, too wide, crooked, or has a visible deformity. It is important to find a qualified surgeon with expertise in nose surgery so that a pleasing appearance, as well as protecting a normal nose function, can be achieved. Dr. Guarino prefers patients to be at least 16 years of age before considering a rhinoplasty procedure.
Rhinoplasty Reviews
"37 Years Old And FINALLY Have A Nose That Fits My Face. Thanks to Dr. Guarino in Allentown, PA - I FINALLY have a nose that fits my face. I'm 37 years old and felt that my nose was getting wider and droopier as I aged. It gave me a harsh, almost masculine look, especially my profile. I wanted it refined but I have large, ethnic, Italian features; I was afraid to wind up with dramatic results and a tiny little nose that looked too fake and didn't fit my face. I went to four consultations before a friend recommended Dr. Guarino. My sister and I look a lot alike and both wanted our noses fixed since childhood; so we decided to go through the experience together. Within five minutes of meeting Dr. G., we knew he was "the one." Not only is he friendly and personable, he thoroughly went over the surgery, the recovery, what to expect as far as results and reiterated a few times that he didn't want our noses to look overly "done." I specifically remember him saying, "I want you to be able to stand in a room full of people and no one know that you're the person with a 'nose job." You can tell in the way he explains the procedure and answers your questions that he's an expert and master of his craft.I thought I'd be a nervous wreck on the day of surgery but the entire hospital staff from the nurses, to the techs to the anesthesiologists, were helpful, nice and comforting. Dr. G. met with me right before we went into the O.R. He went over what he was going to do one more time. He has such calm energy, I didn't feel any nerves about the procedure or the results (which is basically unheard of for me, I'm the most nervous person I know). My sister and I had back-to-back surgeries. The procedure lasted about an hour and a half (each) and we were in recovery for a few hours. Dr. G. removed the packing before we went home; I've heard horror stories about the pain associated with having the packing removed days later. There was no pain and once the packing was removed, it relieved the minor pressure I felt. Recovery was a bit uncomfortable (chewing and talking is a little difficult the first few days) but neither my sister nor I were in any real pain. My nose was was extremely wide at the top with a bump, hump and pointy, droopy tip. Now, my profile is perfectly straight, my bridge is narrow, the tip is refined but its still MY NOSE. People at work have no clue and its so fun to hear people say things like, "you look great, what have you been doing?" Or, "what's different, did you change your hair color?" I'm 6 weeks post op, healing well but still have (normal) swelling on the bridge and tip area. Even with the swelling, I'm so in love with my results. I look so much more feminine and my face looks soft (no longer harsh). I can't wait to see the "finished product" in a few months. **We traveled from NJ, over an hour to the office and hospital (next door to one anther). It is definitely worth the drive to go to a doctor that makes you feel so comfortable and can provide your desired outcome.***Also, if you wind up visiting Dr. G.'s office (which I highly recommend going for a consult), you'll absolutely love the decor. Cutest waiting and exam rooms I've ever seen!"
- R. /
RealSelf /
Jan 08, 2016
"Best Decision I EVER Made! - Allentown, PA - After countless consultations with multiple plastic surgeons, I was ready to give up on my rhinoplasty dream. Every doctor I visited left me feeling uncomfortable by being too pushy, too expensive or oddly overzealous to change my entire face. The only thing I disliked about my nose was the droopy tip, which worsened when smiling, also classified as an "ethnic" nose (I'm 100% Italian). Every doctor I looked into had the notorious "nose job" looking nose that I was trying to avoid and beginning to accept was inevitable. However, a friend of mine recommended Dr. Guarino to me, after having a rhinoplasty herself, and I was immediately willing to see him from her results alone! Little did I know, he would be an angel that changed my life forever!! Dr. G is not only a master of his craft, but he is the nicest, most professional plastic surgeon I've ever met. He took the time to really listen to my issues and desired outcome and left me feeling SO comfortable and happy after one consultation. He stressed how he would not change my entire face and agreed that this was not needed or a desirable outcome for anyone. I specifically remember him saying that friends, family or coworkers would simply ask if something was different, without being able to pinpoint exactly what changed. That is exactly what I was going for and exactly what happened!!I could not be happier with the entire process from start to finish with Dr. G!! I've heard horror stories about pain and horrific swelling/bruising and experienced none of this. I certainly swelled and bruised, but nothing I could not handle and I was back to work fully functioning just a week after surgery. I'm almost 4 months post-op and this is the gift that keeps on giving! While my nose is still healing and changing, it continues to look better and better and I can breathe better than I ever have in my life!!I will forever recommend Dr. G to anyone interested in rhinoplasty from personal experience, he is the best!!!"
- M. /
RealSelf /
Mar 10, 2016
"I had got a rhinoplasty with Dr. Guarino 8 months ago and I couldn't be happier I went to him . He's awesome !"
- Y.P. /
Google /
Apr 01, 2019
"Dr. Guarino was excellent, and made me feel comfortable every step of the way during my rhinoplasty consultation. He did such an amazing job, my confidence has increased and he gave me exactly what I wanted with such a natural look. His staff is incredible and welcoming, I highly recommend Dr. Guarino."
- N.H. /
Yelp /
Mar 16, 2021
"Dr. Guarino was excellent, and made me feel comfortable every step of the way during my rhinoplasty consultation. He did such an amazing job, my confidence has increased and he gave me exactly..."
- N.H. /
Yahoo /
Mar 16, 2021
Previous
Next
Many surgeons prefer the open rhinoplasty approach during nose surgery because they can gain a better view and better access to the inside of the nose. The incision using this approach is made on the skin between the nostrils or under the nose near the nostrils. Once the incision is made, the skin is moved back to allow access to the internal structures. The incision lines, which heal nicely and leave scars barely visible, are fairly small and usually measure between 2-3 mm.
The closed rhinoplasty technique is used on noses that have features that are easily corrected. It is commonly used when the tip of the nose has good shape, and is not too long, too wide, over or under projected. The incision during this approach is not visible after surgery because it is made on the inside of the nose.
Rhinoplasty is performed under general anesthesia in an accredited surgical facility and typically takes around 1-2 hours to complete. It is considered an outpatient procedure. After surgery, patients will wear a nose splint, and will experience bruising and swelling around the nose and eyes. Once the bandages and splint are removed, the nose will look normal, but it may take longer for the bruising to subside completely. It can take up to a full year for the nose to gain its final contour and softness.
Rhinoplasty is a tailored surgery, thus the cost will vary depending on the aesthetic goals of the patient, as well as any functional corrections that need to be made. Some procedures will involve just the bone while others will involve skin grafting and cartilage reconstruction. On average, patients can expect to pay between $5,000-$8,000.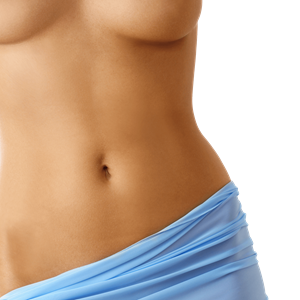 Plan Your Procedure
Average Cost

$5,000

-

$8,000

Recovery Time

2-4 Weeks

Average Procedure Time

1-2 Hours

Post-op Follow-up

Varies

Procedure Recovery Location

Out-Patient
Contact Us
Are Surgery Fears Normal?
Yes, and this fear is always elevated when surgery involves the face. However, more than 350,000 people in the U.S. undergo rhinoplasty each year, making it one of the most common cosmetic surgeries. One way to help calm your fears is to make sure you find a reputable and skilled surgeon that has extensive experience with nose surgery.
About half of rhinoplasty patients will benefit from a manual nasal fracture during surgery. This planned break allows access to perform certain functions during surgery, such as narrowing the width of the nose or correcting an asymmetrical nose. This is a common practice, and heals within just a few weeks following surgery.
Nasal packing is the insertion of gauze and/or cotton packs into the nasal chamber after surgery. These are used to control bleeding, but are not necessary 100% of the time. They are generally used if the surgery includes the septum.
Is Surgery the Only Answer?
Noses that are too large or too wide, or have a specific deformity may only be able to be enhanced through nose surgery. However, the look of some noses may be able to be enhanced using an injectable filler, such as collagen, calcium hydroxyapatite, or fat taken from another part of the body. "Injection rhinoplasty" may be another option before resorting to surgery. This is an in-office procedure that can help to soften and camouflage a bump, alter the tip of the nose, and smooth out irregularities.
Related Procedures